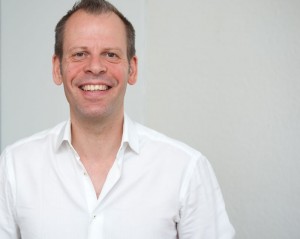 kreitz.de is a personal blog and website, written and directed by Olaf Kreitz. Some time ago, I started writing this blog, initially very much inspired by Jason Kottke's kottke.org. Back in the day, I lived near Nuremberg where I also ran a small tech company. I primarily wrote in German, a language that I love and feel I can express my thoughts and feelings in best. Thus, readers will find most of the older posts here written in German.
In 2005, I moved to New York where I have been living since. I started, merged and sold a few companies. Since 2010, I have been working for MBLM, a branding firm in Manhattan. My professional passion is and has always been to explore where technology can be used to address marketing challenges. I started my first business when I was 18 with the help of a PC, Corel Draw, and a laser printer. My service offering was stationary, menus, invitations, and brochures for small businesses that were stunned by the new possibilities of desktop publishing. A week after I finished my MBA, I started my first real company with a friend (who is still running it). We developed a large-scale database publishing solution for Black & Decker and published all of their DeWALT-brand catalogs for Europe in 10+ languages. We also developed a Digital Asset Management system from scratch that we offered online – my first SaaS product.
In New York, I met designers and branding experts who complimented my expertise and from whom I learned so much. At Supermetric, a design consultancy I co-founded, we developed STACKD, a social network that was meant to bring people together in the real world – "for business or beers". Being a side project it didn't get too far but we gained great insights into what it means to run a product start-up. Today I run the technology team at MBLM where I am responsible for our brand management software Brand OS. We are also working on a new SaaS product which we'll launch shortly.
When I am not at work, I love to hang out in our little garden in Flatbush, Brooklyn. We sometimes take our motorbike out and explore new restaurants in the city. I am also a wanna-be architect, chef, and real estate mogul. But for now, I love working in tech, it's the best time ever and it's getting better every day (although artificial superintelligence scares me a bit).